Equipment
Alaris System( Pump Module-8015 Series)

Description The Alaris System is a modular system intended for adult, pediatric, and neonatal care. It consists of the PC unit, EtCO2 and the PCA modules.It provides wireless connectivity right out of the box, and an enhanced display (including color) to clearly communicate critical programming, Infusion, monitoring and hospital-defined policy information. Attatched to an IV pole.
Manufacturer Alaris/Carefusion
Quantity 1
---
Anesthesia Machine
Description The Aestiva 7900 is a flexible, accessible and intuitive anesthesia delivery system. It has a fully functional ventilator with volume and pressure control modes. We utilize and empty isolflurane vaporizer for simulated volatile delivery.
Manufacturer GE Healthcare
Quantity 1 Available
---
Lifeline Emergency Cart (Code Carts)
Description Storage areas for first line medications, airway and other critical supplies and equipment are designed to be accessed by multiple members of the code response team. Cart is easily identified as the Code Response Cart.
Manufacturer Metro
Quantity 3 Available
---
Monitor Defibrillator
Description A fully functional, manual defibrillator that powers on as an AED. Can be converted to a manual defibrillator. Defibrillator models include E-Series (3 units available), R-Series (1 unit available) and M-Series (1 unit available).
Manufacturer Zoll
Quantity 5 Available
Equipment: Ultrasounds
---
M-Turbo Ultrasound Machine
Description Ultrasound system used for abdominal, nerve, vascular, cardiac, venous access, pelvic, and superficialimaging. This ultrasound equipment lets you visualize detail, improving your ability to differentiate structures, vessels and pathology. We have the with linear L38/10-5 MHz and phased array P21X/5-1 MHz Transducers.
Manufacturer SonoSite
Quantity 1 Available
---
MicroMaxx Ultrasound System
Description Commonly utilized ultrasound in clinical practice. The 10-5 MHz Linear and 5-1 MHz Phased Transducers are available.
Manufacturer SonoSite
Quantity 1 Available
---
Philips ClearVue 850 Ultrasound System
Description Utilizes iSCAN Intelligent Optimization and Active Array technology for optimal image quality. Includes the linear L12-4 MHz and phased S4-1 MHz transducers.
Manufacturer Philips
Quantity 1 Available
---
X-Porte Ultrasound System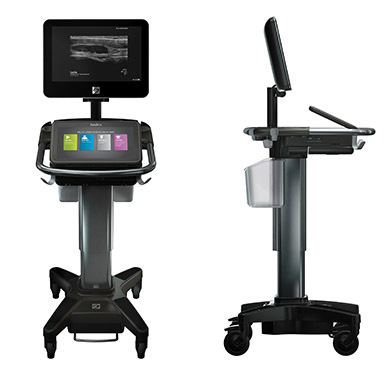 Description Touchscreen interface ultrasound with beamstearing capability. Includes the L10-5 MHz Linear and 5-1 MHz Phased Transducers.
Manufacturer SonoSite
Quantity 3 Available
---
Z.One Pro Ultrasound System
Description Provides an alternative platform to other ultrasound to give trainees experience with all possible products they may encounter in clinical care. We have the L8-3, L14-5sp, P4-1c, C10-3, C6-2 transducers.
Manufacturer Zonare
Quantity 1 Available
Equipment: Ultrasound Simulators
---
Vimedix Ultrasound TTE Simulator
Description Vimedix is an innovative ultrasound training platform that allows trainees to learn ultrasound more easily and more quickly without any risk to actual patients. The simulator consists of a realistic manikin, simulated ultrasound probes and a software that provides instructional content and an extensive pathology library.
Manufacturer CAE
Quantity 1 Available
---
SonoSim Ultrasound Simulator
Description The SonoSim® Ultrasound Training Solution provides integrated hands-on ultrasound training, didactic instruction, and assessment. Included Live Scan solution is compatible with manikins and Standardized Patients.
Manufacturer SonoSim
Quantity 1 Available
Other Equipment
---
Hospital Bed

Quantity 4
---
Birthing Bed
Quantity 1
---
Gurney
Quantity 6
---
Wheelchair
Quantity 1
---
Mayo Stand
Quantity 6
---
IV Pole
Quantity 6
---
Room Dividers
Quantity 4
Page 'Breadcrumb' Navigation: